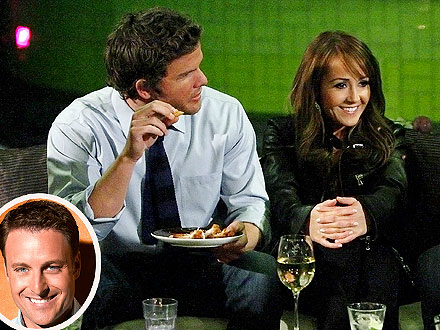 Monday's episode of The Bachelorette is said to be 'very shocking' as Bentley Williams makes a dramatic exit. In this NEW interview with
People Magazine
, Chris Harrison answers questions about Bentley's exit.
People Magazine: Why didn't producers warn Ashley?
Chris Harrison:
If you have information about a guy before he even gets out of the limo, that's beyond a red flag. We gave her the option and said, "You don't have to meet this guy. We can pull him." We justify everything by giving Ashley the power. It was her job to say no. We don't step in and say, "That's the wrong decision." We never do. She was privy to some of the information. I had many conversations with her about this and so did the producers but she defended him every step of the way. She never heeded any of the warning signs.
Did she see footage of him saying all those nasty things?
We were only two weeks in and ... I don't know what steps we would have taken if this had gone on any longer or if we would have finally just shown her his interviews. Everyone has had a friend in this situation. If you've ever known anyone completely smitten with someone, you know that nothing you say makes sense or [makes a] difference. She just didn't want to believe that Bentley was like that because he was the caring, sweet, doting single dad in front of her. The more you scream from the rooftops, the more they run to them and defend them.
How does Ashley feel now?
Foolish. If she had to do it all over again, she'd probably never let the guy out of the limo. But it happened, and you get to see everything – warts and all ...This is a real woman battling with her insecurities and figuring out if she can put herself back out there again.
Read the full interview here!