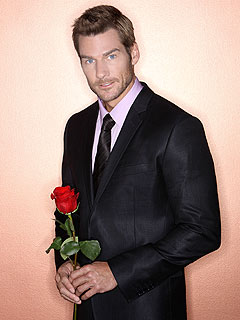 Brad Womack's Bachelor Blog can be found weekly at People.com!
This week, Brad writes about Jackie and Alli:
"Having to say goodbye to both Jackie and Alli was extremely difficult. I remember talking to Alli during dinner and knowing that I needed to let her go. It was similar to being punched in the stomach. I knew that I needed to say goodbye for various reasons but I simply didn't want her to have to leave. Jackie was the exact same way. Here's a woman that has endless qualities that I would assume every man is looking for, but I didn't feel a strong enough connection with her. I remember hugging her before she got into the SUV and drove off, and not wanting to let go. Both women were very gracious in their exits, which was yet another sign of their maturity..."
Read Brad Womack's full Bachelor Blog here!