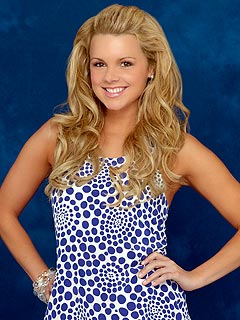 Bachelorette Blogger Reality Steve who claimed that Ali has chosen no one in the finale says he might have made an error. According to Reality Steve's blog, Steve says "So for the first time in a year, my sources failed me. They actually called to apologize for jumping the gun on the "Ali is single" stuff. They said that through all the information they had gathered and heard, the only conclusion they could come to was that Ali was single. They were wrong. They apologize, and I apologize. When they're wrong, I'm wrong. But that's ok. I've been wrong for the last six weeks in telling you that she's single. As long as you know what's gonna happen in the finale before it airs, that's all I care about. They tried to keep this as hidden as they could, and I will give them credit, they were awfully good about it this season. It took me a month to even get to the "She's either with Roberto or she's single" conclusion, which I printed in June.
Then three days later I went with "She's single". That is not the case."
Visit
Reality Steve.com
if you want to read the spoilers about The Bachelorette finale (or just watch the show tonight and don't ruin it for yourself).