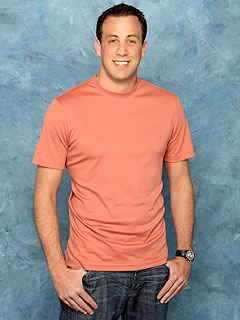 Bachelor Craig Robinson speaks to People Magazine.

Do you ever get used to befriending guys going for the same girl?
It was the most unique, awkward dynamic I've ever felt, but guys handle it better than girls. We become a fraternity … There was a moment in Iceland where we shared the stories closest to our heart like Chris L. losing his mom or Ty's divorce and we all cried that night.
Are you mad that Justin stayed for so long under false pretenses?
Justin was gone before [me so it didn't affect me]. I felt sorry for the guys who left before like Kasey. Maybe Ali wasn't going to pick him in the end, but Justin cost Kasey a trip to Turkey.
They claim he snuck off to make calls. Did you see any of that?
There was a night in Iceland where Kirk, who was living with him, said, "The wrestler went into the bathroom, turned on the water and was talking to himself. I couldn't hear what he was saying but I think he's going crazy." There happened to be a phone in the bathroom. Maybe that was a time he called." Read the full interview here!