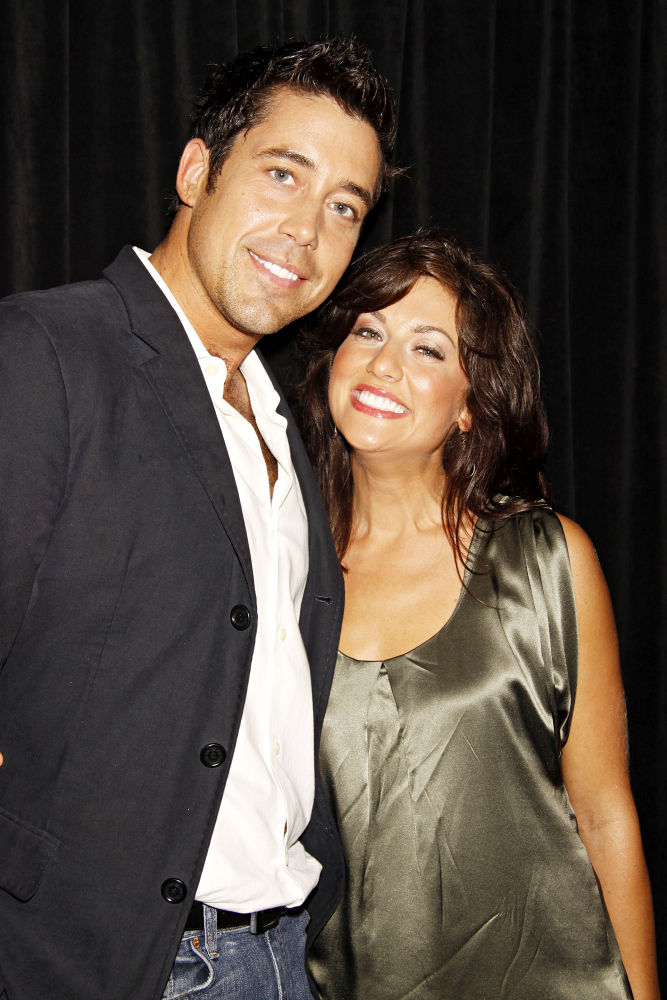 According to Ed Swiderski's personal website, Ed comments about the potential break-up rumors between him and Jillian.
"We were contacted last week by some tabloids, then a few messages tipping off some hot news coming in. This happens from time to time, though we have been doing a lot of press lately due to the new season, so it's expected.
Allegedly, Jill and I broke up and I
have been seen "partying" and "around other girls."
This is completely absurd. I mean, how in the world is this possible that I am seen out late...and I'm in the presence of women? The nerve of these people...just can't believe it!
Wait. Well maybe I can believe it. Last I checked I do not live in a monastery, and I'm definitely a bit of a frat boy at heart. Let's face it, I have fourteen of my
college buddies living within two square miles of me. And I went to Michigan State, so these guys don't mess around. Not to mention Chicago is one of the world's largest adult playgrounds (and the most bars per capita in the US -very proud of this one). Don't get me wrong, I'm not out dating strippers and wearing Ed Hardy shirts either.
That said, Jill and I have had a few bumps here and there. Believe it or not, we actually have disagreed a few times too (I know, shocking!). And we are working through these things together. It's definitely not always easy, but we always stay positive.
There will always be rumors I'm sure. And there isn't a whole lot we can do about that. So keep 'em coming so I can restart my 15 minute clock over to the right!"
- Ed