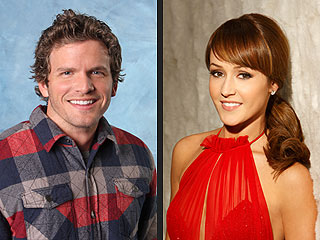 Ashley Hebert's full Bachelorette blog can be found at People.com!
This week, Ashley blogs about Bentley Williams. "This episode was a huge turning point in
my view of Bentley. Throughout the first two episodes, I was very surprised by the things he said, but a part of me still looked for the good in him, and wanted to, once again, give him the benefit of the doubt. After watching this episode, I can't help but feel betrayed, lied to, and made a fool of. I know many people wonder why I kept him around after the warning I got.
People may speculate I was attracted to the "bad boy," or maybe they thought I wanted what I couldn't have. The truth is that I always look for the good in people, and I saw that in him. I only knew what he showed me, and I felt it to be real at the time. I can tell you that from the bottom of my heart, I don't remember ever feeling this depth of hurt and embarrassment. Unfortunately, it's not the last you will see of Bentley."
Read her full Bachelorette Blog here!