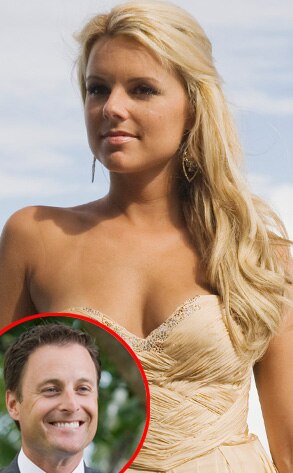 In this interview with Bachelorette host Chris Harrison and
EOnline
, Chris Harrison says that viewers will be surprised by the finale. Harrison says "people will be surprised. Whether it's good or not, Ali's happy with it and she's sticking by it. It'll be interesting. I really just want to sit back and watch the fan reactions, what the comments are and how they feel it all played out."
When asked who will be the next bachelor, Chris Harrison says "I can tell you in 100 percent straight up, we have not decided. Nobody has been signed as the Bachelor. But look at the final two: Chris and Roberto. Both are ridiculously good guys. Personally, I like both of them. I mean, super, super good guys and I'd be happy to hang out with either one of them as the Bachelor, depending on what Ali decides. I think they would both be terrific. It's definitely not gonna be Frank. In all, even if Frank wasn't with Nicole, which I hear he is, he's just too much of a risk. It would eat him alive. And it wouldn't be good TV, it would be a disaster. And yeah, I also think Kirk would make a good Bachelor. He's a sweet, good guy."
Read the full interview with Chris Harrison here!