The
Fans of Reality TV
website is dishing out the Bachelorette Season 6 spoilers already! This great website is already claiming that they know who the final 4 are before the show even airs. They even have more gossip then famous bachelor spoiler, Reality Steve! This website is already claiming that the following bachelors are on the show trying to win Ali Fedotowsky's heart...
Chris Reilly, 29, an Accountant in Atlanta
Kasey Kahl- California
Craig Robinson - Philly
Tyler Morrow (featured on the bachelor behind-the-scenes)
Jonathan Novack- Weatherman from Texas
Kirk DeWindt- a rumored final four
Ty Brown - a divorcee from Nashville
Follow the new Bachelorette blog here!
http://alifedotowsky.blogspot.com/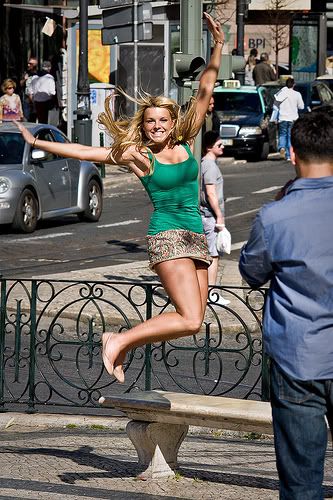 Bachelorette, Ali Fedotowsky jumps for joy! Photo from
here.