Reid Rosenthal is still single!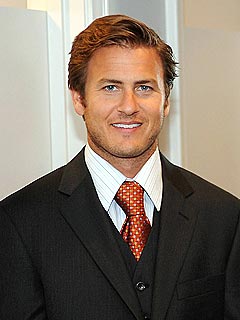 After a heart-wrenching elimination, Reid Rosenthal returned to Hawaii on the season finale of The Bachelorette at the last minute to try and win back the affection of Jillian Harris. And he thought it would work, he told host Chris Harrison on Tuesday's "After the Final Rose" special.
But as more than ten million viewers witnessed, Harris let the 30-year-old Philadelphia realtor down gently, confessing that she was in love with somebody else — Chicago computer software consultant Ed Swiderski.
Even though two months have past since the finale was shot in Hawaii, Rosenthal confesses to PEOPLE that his feelings for Harris haven't gone away. "When I saw her [at the "After the Final Rose" special], feelings came back," he tells PEOPLE. "But everything happens for a reason. That's the way I think in life and just knowing that makes everything easier."