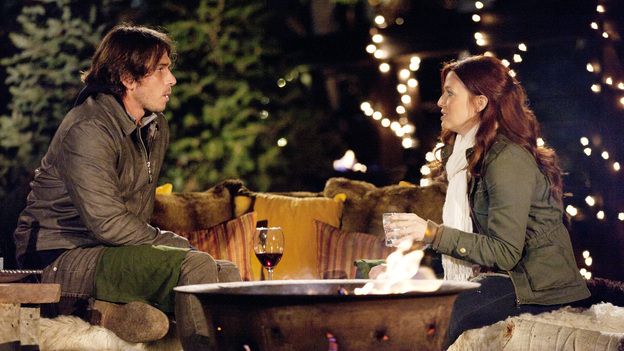 Here's what is happening next week on The Bachelor.
The Bachelor Episode 4: Jennifer is the next fortunate woman to get her first one-on-one date. The adventurous Bachelor reveals that they will be rappelling down into a mysterious crater, where there is actually warm water below. Lowering themselves into the dark abyss, they drop to the water and reunite for a kiss. Later that night, the couple enjoy a romantic rain-soaked outdoor dinner and a then a real treat: a private concert by country music superstar Clay Walker.
You can also find Bachelor spoilers here!
Source: ABC.com