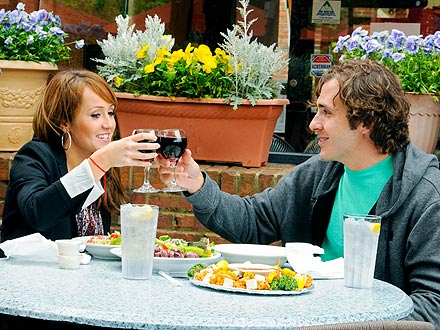 In this NEW interview with People Magazine and Constantine Tzortzis, he explains why he left Ashley Hebert.
Had this been a normal-paced, non-televised dating situation, could you have gotten there with Ashley?
It's interesting because I have since met somebody and I knew there was something special about her in the first five or 10 days of meeting her. I knew that I threw out all the hesitations that I had experienced with Ashley. It is because she is the right person. So I don't think [Ashley and I] not working out had to do with the accelerated process. It just has to do with whether two people are connecting on a real level. Had I connected with Ashley on that level it, would have been a totally different storyline. It just didn't happen that way.
Your hometown date went so well and your family genuinely seemed to like her. How did your parents handle the breakup?
My parents backed me 100 percent. I had their blessings before I left to go and see if I could find love and to do whatever felt right for me. They stand behind the decision I made. My parents did like her and I thought that date went well. But that is not enough of a reason to marry someone. When I got back, we discussed the decision to leave and told them how I came to it and they felt I did the right thing.
Read the full interview here!