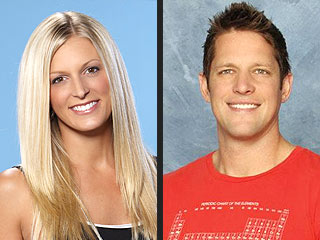 Sorry ladies but Chris Lambton is off the market for now.
Chris Lambton
might have not found love with the Bachelorette's Ali Fedotowsky but he has found love with another Bachelorette! Peyton Wright appeared on Bachelor Pad and The Bachelor (Andy Baldwin season) and later turned down Jesse Beck during Bachelor Pad. Chris Lambton tells
People Magazine
that the couple met during a Bachelor reunion party in the summer.
Peyton
tells People: "It's one of those things where I've had a ton of serious relationships and I met this kid and he was genuine, outgoing and hilarious and we just click."