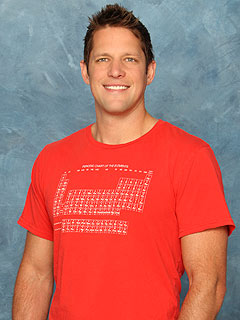 Chris Lambtom still a single man!!
Chris Lambton might have left the Bachelorette broken-hearted on yesterday's finale but he still has great feelings for Ali. In this NEW interview with
People Magazine
, Chris talks about his experiences on the Bachelorette.

How have you been since the finale wrapped?
Chris Lambton
- I'm back in Dennis and landscaping with my dad and my brother. I'm enjoying this whirlwind tour I've been on and trying to get back to reality from reality, I guess.
It was sad to watch Ali let you go. But at the same time, it was very thoughtful of her to spare you of going through the motions of proposing.
I was blown away by how gracious she was doing that. If I had waited that whole night, got in my suit, picked out a ring and gone through all of that and gotten rejected the next day when she had her mind made up already … I think that shows what an amazing person Ali really is. I told her that right after she broke up with me. I said, "Thank you for doing it today, not having us go on a date." If I had gone on a date with her I would have fallen more in love with her.
So no hard feelings with her or Roberto?
Everyone is pitting Roberto against Chris and meanwhile the two of us are very good friends. We talk multiple times a week and I know the three of us will probably hang out a lot.
Are you dating anyone?
No. I just hang out with my friends. It's kind of good to clear your head for a couple months and not think about anything, you know? Read the full interview here.