The Bachelorette's Jillian Is Writing a Hot Dog Book!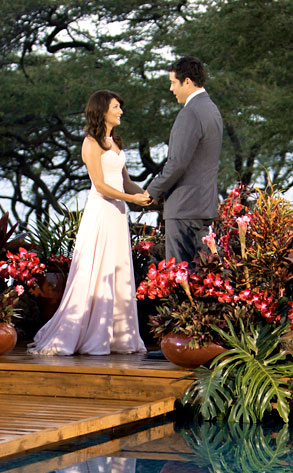 ABC/MARIO PEREZ
Let's skip the news about Jillian Harris and Ed Swiderski's wedding plans for now and get to our favorite tasty tidbit from our chat with the Bachelorette and her chosen one: Jillian's writing a dating book based on hot dog toppings! Finally, we say. WTF, you ask?
Here's the background for you non-Bachelor/Bachelorette followers: Other than the steamy hot tub scene on the last season of The Bachelor, this Canadian cutie is equally known for telling viewers that you can judge a man's character based on his choice of hot dog toppings. Makes sense now, eh?