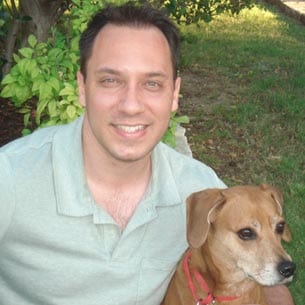 No doubt, you've heard of Bachelor Spoiler king, Reality Steve (aka Steve Carbone). Recently,
Reality Steve
was hit with a lawsuit from ABC but continues posting his Bachelor spoilers on his website. Check out this NEW interview with Reality Steve and Blast Magazine.
You can read the full interview here.
"How does he get his Bachelor spoilers? His lips, of course, are sealed, but we do know that he's being fed the information as filming takes place from sources on the inside other than the contestants, who are forced to sign confidentiality agreements. Just recently, per his website, the production and distribution companies behind the Bachelor have filed a lawsuit against Carbone "making some false allegations about claimed damage to the show."
Your favorite Bachelor of all time? Your favorite male contestant on The Bachelorette of all time?
Steve Carbone:
Since I don't really know any of them personally, the most entertaining and realistic season to watch was Brad's first season and Charlie O'Connell's. Brad's had the most realistic ending, and Charlie's was completely different than any of the other 14 seasons in that they shot it in his hometown and never did any crazy, over-the-top dates.
Thoughts on the current Bachelor – Ben Flajnik?
SC:
I love how ABC is promoting him as this renaissance guy with all these different interests, when in reality, he's no different than the rest of us. I mean, they already had his YouTube video removed after I posted it on my site called "Cream Dream" where he and a buddy made a video about, well, masturbating and wet dreams. Not to mention, once the guy was done filming Ashley's season, he started "seeing" a former contestant from Brad's season, plus, had a nice little fling with Jennifer Love Hewitt. So to pretend he's this All American, genuine guy who co-owns a winery and is just looking for a wife, couldn't be further from the truth. He's just a guy's guy who wants to play the field and loves what the attention the "Bachelor" will bring him and his winery. Nothing more, nothing less. Lets not make him something he isn't.
What do you think of Reality Steve? Should he continue to post Bachelor spoilers?