On the first episode of
THE BACHELORETTE,
Ashley will eliminate seven of the 25 men, leaving 18 to compete for her affections and, in the end, her heart. The Bachelorette begins Monday, May 23!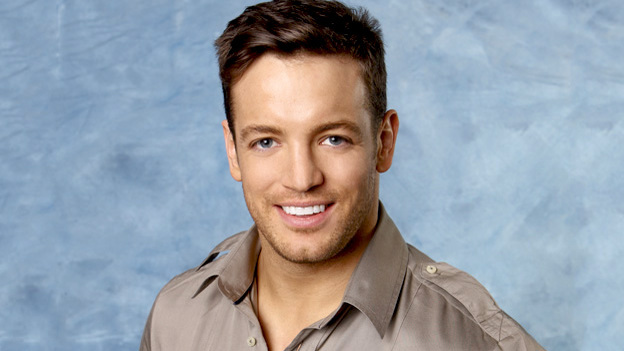 Ames
Here are the 25 men on this season of The Bachelorette:
Ames
, 31, a portfolio manager from New York, NY
Anthony Santucci
, 28, a butcher from Wyckoff, NJ
Ben Castoriano
, 28, a lawyer from New Orleans, LA
Ben Flajnik
, 28, a winemaker from Sonoma, CA
Bentley Williams
, 28, a businessman from Salt Lake City, UT
Blake Julian
, 27, a dentist from Greenville, SC
Chris Dish
, 25, a sports marketing coordinator from Chicago, IL
Chris M
. 27, a construction company CEO from Edmonton, Canada
Constantine "Dino" Tzortzis
, 30, a restaurant owner from Atlanta, GA
Frank Carpenter
, 29, a college admissions director from Murfreesboro, TN
Jeff
, 35, an entrepreneur from St. Louis, MO
Jon Ellsworth
, 26, an e-commerce executive from Vancouver, WA
J.P.,
34, a construction manager from New York, NY
Lucas
, 30, an oilfield equipment distributor from Odessa, TX
Matt
, 28, an office supply salesman from Bridgewater, MA
Michael
, 29, a technology salesman from San Diego, CA
Mickey
, 31, a chef from Cleveland, OH
Nick
Petersen
, 26, a personal trainer from Tampa, FL
Rob Dahm,
27, a technology executive from Monroe, MI
Ryan M
., 27, a construction estimator from Royal Oak, MI
Ryan P,
31, a solar energy executive from Corona Del Mar, CA
Stephen
D'Amico
, 27, a hairstylist from Manhattan Beach, CA
Tim
, 35, a liquor distributor from Long Beach, NY
West
Lee,
30, a lawyer from Chapin, SC
William
, 30, a cellular phone salesman from Galloway, OH
Learn more about the Bachelors!