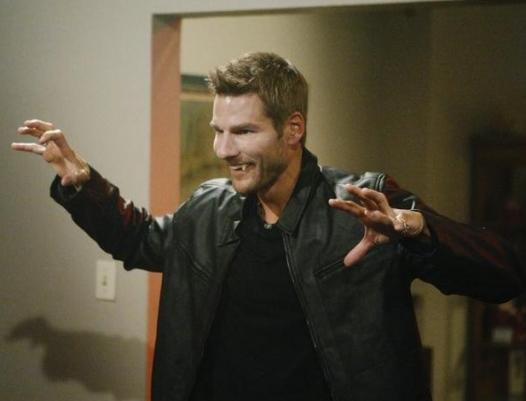 According to Bachelor Blogger Reality Steve, The Bachelor week 3 is filled with more drama!
Brad picks Ashley Spivey to go on a one-on-one date and the two end up singing a bad version of a Seal song. Later, Seal does a private performance for the two.
Another one-on-one date goes to Emily Maynard. The sweetheart blond who has been through tragedy. Brad and Emily fly together on a private jet to Santa Monica to enjoy the vineyards. There, Emily confides to Brad that her race car husband died when she was five weeks pregnant.
The group date "movie chase" goes to Britt, Chantal, Shawntel, Kim, Michelle, Lisa, Marissa, Alli, Ashley H., Lindsey, Sarah and Stacey.
There are a lot of tears, a few fangs and three women go home brokenhearted, as usual.