Santos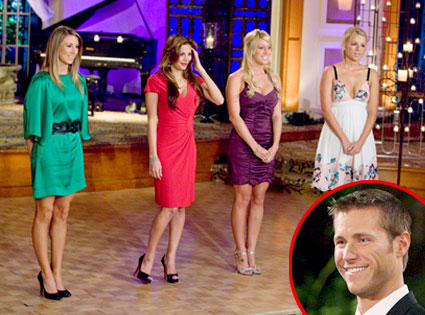 Tenley, Gia, Vienna, Ali, The Bachelor, Jake Pavelka



"Millions will be disappointed" says Chris Harrison. The bachelor's ending is the worst kept secret on the internet.




This
website
reports that "As far as everyone's opinion," Chris says when asked about the winner, "I will steal a line from Jake. He has said, 'I will shock people, I will disappoint people,' but he did what he feels was right, and I totally support him. Good for him."
Full story here.