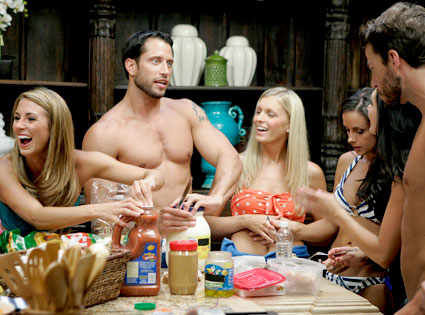 According to Eonline, the new ABC show, The Bachelor Pad, will be filled with drama and scandal (shocking).
Any Bachelor hook-ups? Of Course!
Eonline p
redicts that the following Bachelor couples will eventually get together.
• Natalie and Jesse (from Ali's season) are hot 'n' heavy right off the bat.
• Dave and Jessie have a flirty little thing going on.
• Juan and Nikki dated previously and are already butting heads.
• Elizabeth and Jesse Kovacs are on again, off again and have tons of dramarama.
• Tenley (who is almost bubbly to a fault!) and Kiptyn are bound to be together...just wait!
• And every guy is gaga for Gia!