Bachelorette's Jillian & Ed: Family Matters in Chicago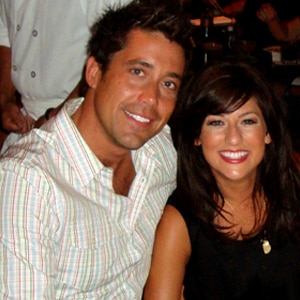 Courtesy: sushisamba rio
Not that we expected Bachelorette Jillian Harris and her fiancé Ed Swiderski to be kaput already, but just in case there was any curiosity, the TV couple is still going strong.
In fact, the lovebirds were in Ed's hometown of Chicago last night, having dinner with some friends. They dined at SUSHISAMBA Rio. Among their pals were last Bachelor season's Natalie Getz, along with her new beau Mike "Speedo Mike" Steinberg, who originally vied against Ed for Jillian's love on the Bachelorette.
Ex-Bachelor Prince Lorenzo looks for love on America's Next Princess starting August 17th!